A Mother's Determination: Overcoming Challenges to Treat her Son's Pulmonary Tuberculosis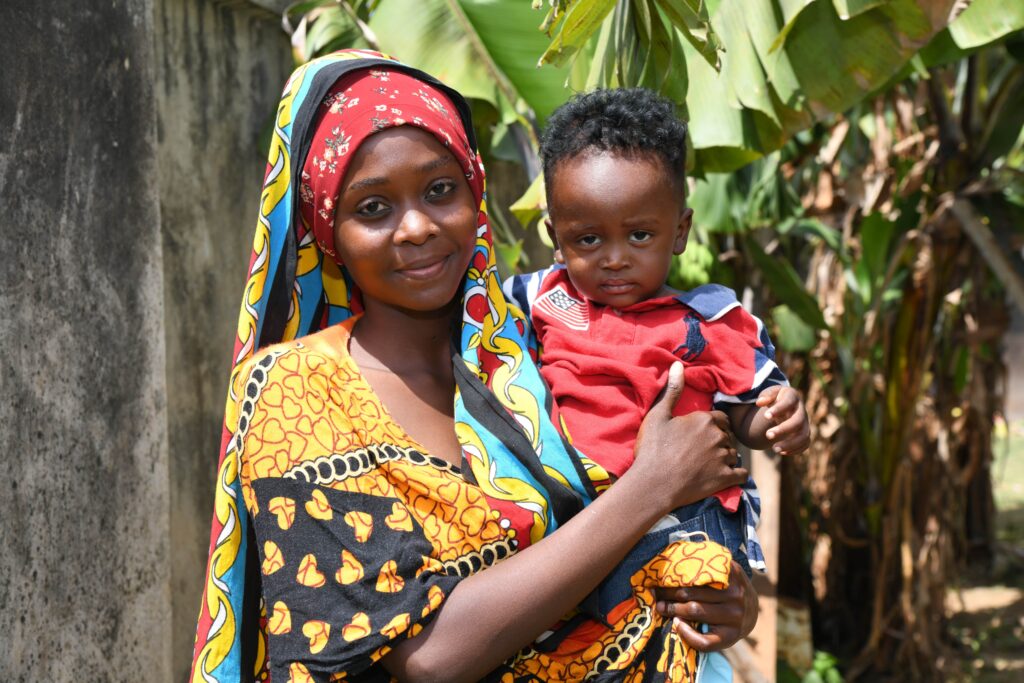 Mariam Baraka's son Mahir was diagnosed with pulmonary tuberculosis (TB) by Clinical officer Pharnice at Miritini CDF. Mariam had been struggling with her son's health for a long time, going from hospital to hospital with no improvement in his condition. The doctors would diagnose him with pneumonia and treat him, but the treatment never worked. Mahir's weight reduced drastically, and his condition became dire. Mariam was shocked to find out that her one-year-old son had TB but was determined to support him through his treatment.
Mahir's treatment started, and his condition began to improve. Mariam made sure that he took his medication on time and even carried the medicine with her wherever she went. However, Mariam faced many challenges in getting food for her son as they lived in poor conditions. They relied on porridge flour from the health facility, which helped cater to Mahir's nutritional needs.
Before the diagnosis, Mahir's condition was so bad that he couldn't eat and would vomit when he did. His coughing was also painful, and Mariam and her family had to suckle him to give him the energy to go on. People at home were giving up on them, and some even suggested that Mariam had sacrificed her child. Mariam even went to witch doctors for a solution, but their solutions never worked and sometimes made Mahir's condition worse.
Clinical officer Pharnice played a critical role in Mahir's diagnosis and treatment. Pharnice conducted a thorough history of any TB contact and discovered that Mahir had a history of TB contact. After physical examination and x-ray tests, Pharnice diagnosed Mahir with PTB and started him on non-TB treatment. Mahir started responding well to the treatment, and his cough stopped. He started feeding and walking without support, and he was also introduced to nutritional supplements. Mahir is still on anti-TB treatment, and he is now on the continuation phase.
Pharnice faced challenges when she informed Mariam that her child probably had TB. Mariam cried and denied that her child could have TB, saying that TB only affects older people who are HIV positive. Pharnice and her team counselled and tested Mariam for HIV, which turned out negative. They continued counselling and educating her on the mode of TB transmission, and she eventually accepted her son's condition and embraced his treatment. However, when Mariam went back to the community, people would tell her that a child could not have TB unless he or she was bewitched. This created doubts, but Pharnice and her team never gave up. They continued counselling and reassuring Mariam that TB is treatable. After witnessing Mahir's progress, Mariam was convinced they were right and had what it takes to treat her son.
Pharnice's training on pediatric TB management in May 2022 helped in handling Mahir's situation and diagnosing other children with TB. Before the training, they had no child on anti-TB treatment, but after the training, they were able to diagnose and treat other children with TB.
Mariam's journey with Mahir's illness was one of resilience and determination. She faced many challenges but never gave up on her son. Pharnice and her team played a critical role in diagnosing and treating Mahir's TB, and their counselling and education helped Mariam accept her son's condition and embrace his treatment. Thanks to their efforts, Mahir's condition improved, and he is now on the road to recovery.