Assessing IGAD TB Grant in Refugee Camps in Kenya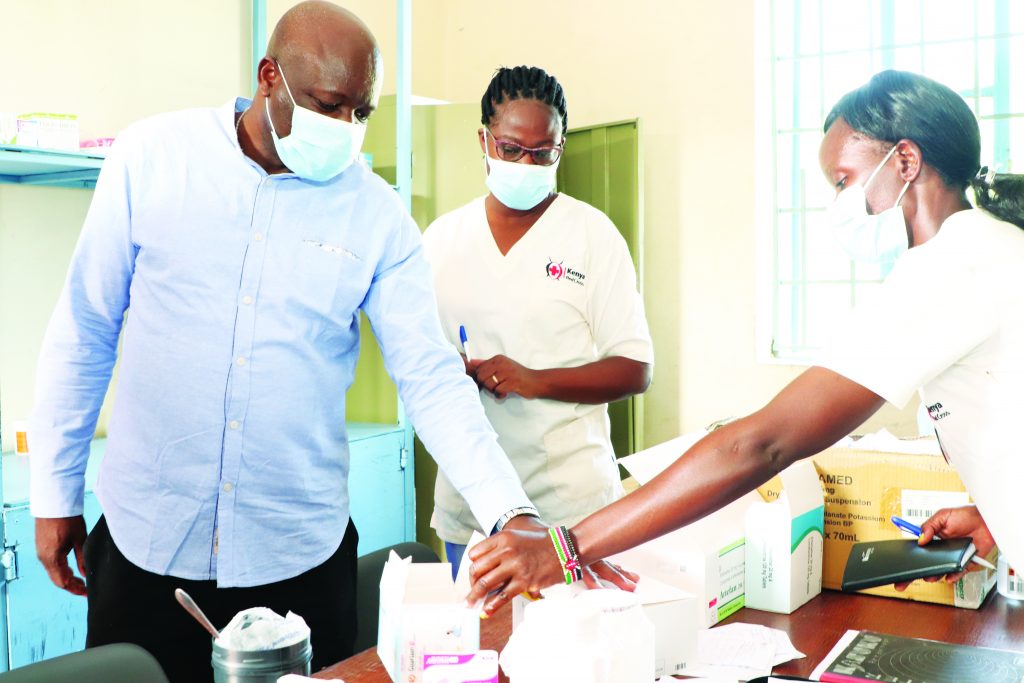 The Kenya Coordinating Mechanism (KCM) in partnership with the Division of National Tuberculosis Leprosy and Lung Disease Program (DNTLD-P) undertook a review of the Intergovernmental Authority on Development (IGAD) TB grant in refugee camps in Kenya. 
The grant which is being implemented by the Kenya Red Cross Society in Dadaab and Kakuma refugee camps is part of the 2019 – 2022 Global Fund (GF) Programming. It aims to complement member States' efforts to realizing the ending of TB in the region through strengthening capacity for TB and Multi-Drug Resistant TB diagnosis and TB/HIV service provision as well as strengthening in-country and cross border collaboration of National TB Programs.
In Kakuma, the mission which was led by Dr. Ogutu Bernhard from KCM visited a number of treatment sites including Kalobeyei, situated in Turkana West Sub-County. The mission monitored efforts to improve and maintain program quality and performance over time, and give recommendations for improving the quality of TB program implementation and performance with a realistic action plan and timeline.
During a courtesy call with the county top leadership, the mission discussed further synergies and support including allocation of staffs to operate GeneXpert, installation of new Gene-Xpert machines, resource mobilization opportunities, effects of COVID-19 in TB management at the camps, commodity stock-outs, increasing number of unregistered refugees who seek health services and cross border collaborations on referrals and follow-ups 
According to Dr Ogutu, KCM is mandated is to attract funds from GF for the TB, HIV and AIDS, and Malaria programs and coordinate, monitor, evaluate and support the implementation of the GF grants. 
"KCM is responsible for ensuring that the Global Fund projects are country-owned and implementation of these projects, including the cross border collaborations are country-driven," he said.
In Daadab, the team visited the county health management team, Refugee Affairs Secretariat (RAS), International Rescue Committee and Dalgahaley health facilities. 
IGAD along with member states and stakeholders were awarded the GF grant for multi-country TB interventions among refugees in Eastern Africa. The Kenya Red Cross Society implements the grant as a sub-recipient in collaboration with the Ministry of Health – National TB Program, Refugees Affairs Secretariat, County Governments of Turkana and Garissa and United Nations High Commissioner for Refugees.