Bridging the gap between public and private sectors in finding missing TB cases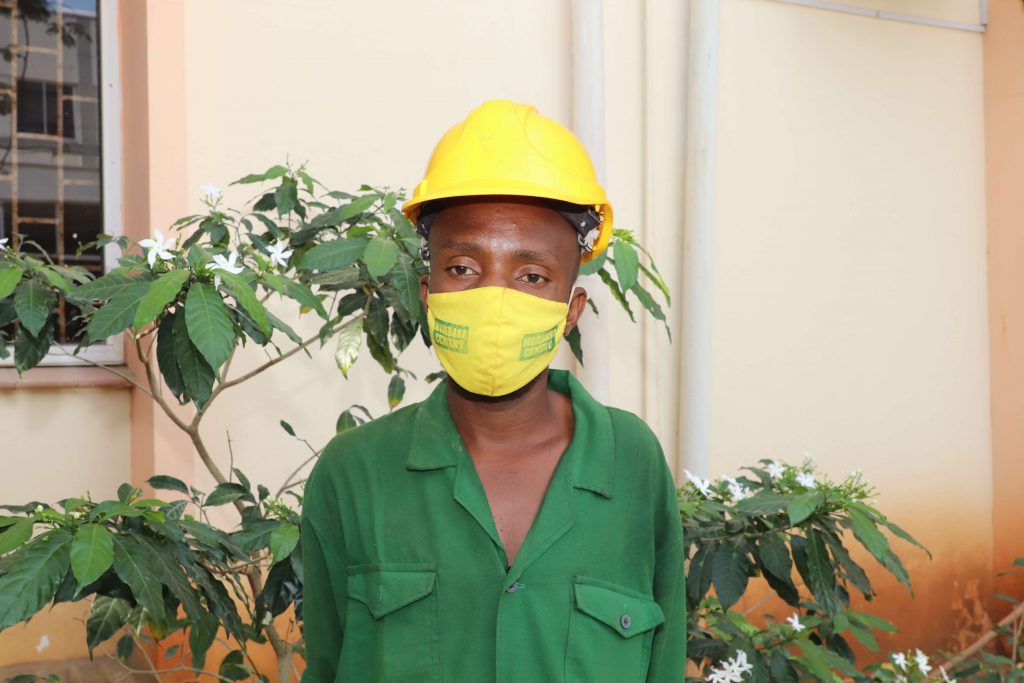 In an effort to ensuring that functional Public-Private Mix (PPM) systems geared towards finding missing TB cases are established and effected, the Ministry of Health in a rigorous process together with the National TB Program and partners have been working with Mombasa Cement Clinic to sensitize the corporate's employees on the basic facts about TB. At the same time, the clinic has been screening and supporting those found with Tuberculosis throughout their treatment.
According to Agnes Mutuku, CHS – USAID TB ARC II PPM coordinator for Kilifi County, whose role is to engage private hospitals and clinics in the upscaling of TB screening and notification, Mombasa Cement Clinic is one of the private health facilities that have been fruitfully brought on board.
"Working with Mombasa Cement's Clinic in Active TB Case Finding has been productive. The engagement has brought together proactive stakeholders. The Mombasa Cement management has greatly supported the initiative. On its part, the County Government of Kilifi through its health department is supplying us with the TB drugs, supports chest x-rays and chest CT-Scan, and provides falcon tubes and facilitates Gene Xpert networking", says Agnes.
Jonathan Kyalo, the Mombasa Cement Clinic's Clinician notes that the partnership which started about six months ago has been made possible partly due to the network he has created in the course of his career that spans over ten years. "I was introduced to this action by a colleague working at the Kilifi Sub-County Hospital".
Later on, Kyalo received a phone call from Agnes and after some time, the latter would pay Kyalo a visit. During this call, the two had deliberations which persuaded the Clinician to screen for presumptive TB cases during his consultations at the site clinic.
"We have a population of more than 300 people and the site is male-dominated which is high risk to TB. I took it positively, for me, it was a plus. These people report to work around 7 a.m. or 8 a.m., they leave here at 5 p.m.or 6 PM. When they leave here maybe they go take shower, have dinner and sleep, early in the morning they are back. Basically, this is their home and so our health facility is their basic clinic. If someone contracts TB, they may not have time to go out there for the screening. That is why I think it was very important for me to have introduced TB screening here", says Kyalo.
The fact that the working environment around Mombasa Cement is very dusty with high incidences of upper respiratory flu and sore throats influenced TB screening.
Once private facilities are brought on board, the National TB Program in collaboration with partners trains staff from these facilities so that they are in a position to screen for TB in their normal routine. The support with capacity building and ensuring that the clinicians and the nurses are able to diagnose more cases, actually getting more presumptive during day-to-day consultations".
Apart from training, other forms of support for this initiative include; provision of screening tools, materials and medicines. All this done at no cost to this private health facility.
After being trained, the Clinician planned and conducted a TB screening exercise in March. The screening was supported by the Program, Kilifi County Government Department of Health and USAID's TB ARC II.
A committee comprising of all the heads of departments was set up. As TB champions sensitize those under them on TB. They also scout for anyone with TB symptoms and encourage them to seek help from the company's clinic. Through this resourcefulness, four TB cases were found during screening.
The Clinician says, "I formed a committee whose work was to refer people from these sections who were coughing, to the site clinic for screening. Through this we found four cases of TB".
Various ways of making the Mombasa Cement Clinic activities of finding missing TB cases sustainable such as awareness creation and provision of free treatment are being implemented through stakeholder's cooperation.
"To a great extent, the attitudes and perceptions their employees have on TB are shaped by superstitions, thus negatively affecting their health-seeking behavior" he notes. "Therefore, we create awareness to sensitize the community that TB is a disease that is curable and it is neither caused nor cured by superstitions".
Adding, "the other thing that we are doing is that we are not putting the burden of TB treatment on patients. Some people may shun away from being tested for TB thinking that the test might cost them a fortune. We save the patients the burden of travelling to Kilifi by picking for them their packs, thus easing the cost of accessing TB treatment. Even for those who would develop some other symptoms like numbness, we avail them pyridoxine".
Serial screenings are being conducted every single day. The committee engages people every day from the time they assemble in the morning and throughout the day by supervision. "When they notice someone who has a cough, they refer them to me on the site clinic. When those clients come here, we don't put any financial burden on them, be it x-ray or whatever, we do our best with the support of our administration", says the Clinician.
He notes that Mombasa Cement is very supportive, especially in the area of sample transportation. Kyalo commends Kilifi Sub-County hospital for making the test fast and effective. "We have 10 to 15 vehicles going to Kilifi every day so we don't need a rider. If I request for a van, I will be given one, the driver will go drop and come back. All my samples are tested at Kilifi Level Five Hospital. They provide all the falcon tubes. All the stakeholders in this initiative are providing me with invaluable support, this has helped me so much".
One depressed employee was brought by his supervisor. The wife thought that he had HIV. "He had a serious cough and was emaciated. I screened him; it was established he had TB. Immediately, I initiated him on treatment. The cough has gone and the guy is making impressive improvements on his recovery journey and is in the final month of his treatment".
Kyalo advises other corporates to embrace this initiative so as to safeguard their manpower and the overall wellbeing of their companies. He notes that this can be attained if an organization top management is fully engaged and amply informed of the program activities.