Hope and Acceptance in Healing from TB as a Family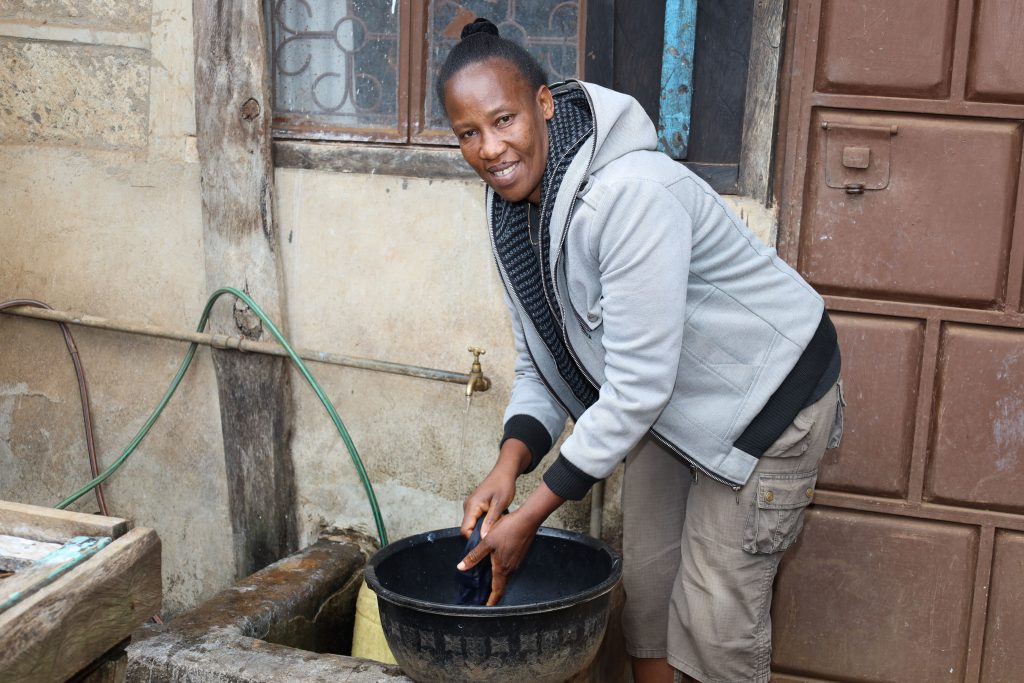 Irene Mirika, 40, a single mother of three and manual laborer, is a former TB patient and now a champion. She hails from Igembe South, Meru County.
Her condition began with a persistent cough and later, a rapid loss of weight. The initial diagnosis at a private hospital was malaria.
To add to her quandaries, her 17-year-old daughter was also unwell during the same period. She was sent from school for checkup. When she took her to Nyambene Sub County Hospital, she tested positive for pulmonary TB.
When contact screening was done, Irene and her second born daughter also tested positive for TB. The three were all put on anti-TB drugs.
"My oldest daughter took her medication with her back to school because she was feeling better," she says.
Irene speaks fondly of the help and extra attention they received from Esther, a community volunteer spearheading TB care on adherence, nutrition and contact tracing in their village.
"Esther used to visit me and my children to follow up on our dosage and ensure we were taking our medication. She also encouraged us," she says. "She challenged me and I am now a champion like her."
As a result of her work, Irene has already referred clients to TB clinic, including her cousin, Caroline Kawira, who was diagnosed with TB. Kawira, a 34-year-old mother of two and a trained teacher works as a manual laborer, her most difficult challenge prior to diagnosis was caring for her sick and partially paralysed brother.
"It began with coughing, and I looked weak…," she narrates. After a series of self-medications with lemon and ginger, she got worse. At some point, her sick brother lamented about her weight and deteriorating health. "I was scared for my health."
She even isolated herself and her family due to the stigma she was facing from the community. "People used to say I was bewitched, and I was going to die," she says.
Caroline also advocates for increased attention in educational institutions. She anticipates a future where schools will be part of ending the TB disease through available and accessible TB health education, screening, and treatment.
Irene looks forward to a community that will be TB-free and healed just like her and her daughters. "I am glad my first-born daughter is well and active in community initiatives."
Annfridah Kawira, the Igembe South Sub County TB and Leprosy Coordinator, notes the success is a result of active case finding, contact tracing and community education.
"Through Irene, the subcounty and Nyambene Subcounty Hospital received six more family contacts with TB, three of them being children and her cousin and nephew," she says.