Ruto Hosts State Concert as Curtain Falls on Kenya Music Festival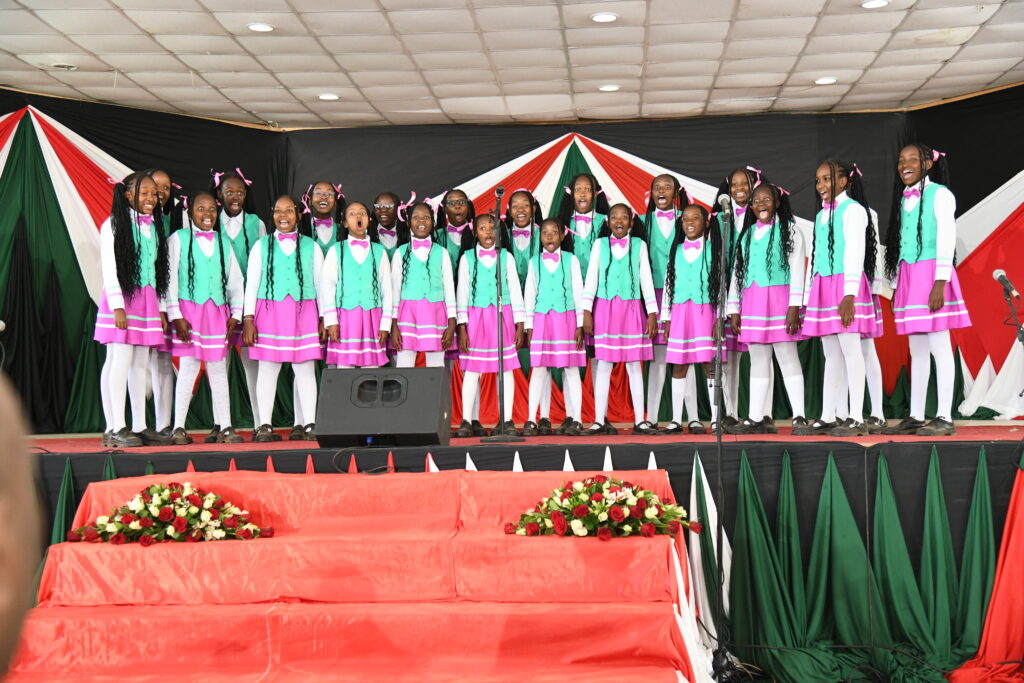 President William Ruto is set to graciously host the grand finale of the 95th Music Festival, an eagerly awaited event taking place at the State Lodge in Nakuru. Janet Langat, the adept Executive Secretary of the Kenya Music Festival, has shared that this concert will be the pinnacle showcase of the most outstanding teams from the National event. The National journey leading up to this climax commenced at Dedan Kimathi University and reached its zenith with a resounding gala celebration at Nakuru High School, concluded just yesterday.
In a uniquely remarkable addition to this year's festival, a dedicated segment entitled "Pimwa TB, Tibiwa, Ishi Poa" emerged as a captivating performance by spirited learners. This distinct category was made possible through the ardent collaboration between the Ministry of Health through the National Tuberculosis Program, alongside Amref Health Africa-Global TB Project. Among the luminaries of this category, the premier victors at the gala include Mbale Boys High School, Sigalagala Technical Institute and Sukari Primary School.
As a pervasive health challenge in our nation, Tuberculosis continues to cast its shadow across diverse demographics, affecting countless lives. The past year alone witnessed over 90,841 fresh TB cases in Kenya. As a strategy, the TB Program rallied its forces, joining hands with the Ministry of Education and the Kenya Music Festival. Together, they took a novel approach, enlisting the enthusiasm and creativity of young talents as ambassadors for change.
Within this artistic platform, the TB Program acknowledges the potent role of Creative Arts in sparking social transformation. Integrating TB awareness into this year's festival signifies a momentous stride in health communication and consciousness-raising, especially among the youthful learners. Beyond that, this festival has proven to be an avenue for equipping the youth with knowledge that carries real impact. Through riveting performances that captivated audiences, these budding artists employed their voices to shatter the silence surrounding TB. Their poignant messages championed preventive measures, fought stigma, and underscored the critical importance of timely intervention.
In the resplendent setting of Nakuru High's auditorium, where the crème de la crème graced the stage for an assembly of dignitaries, Secretary Langat eloquently conveyed her awe. She praised the myriad categories, spanning from primary to secondary schools, technical colleges, and even universities. "The performances exuded unparalleled creativity and excellence," she lauded, a sentiment reflecting the impressive quality that characterized this year's unforgettable showcase.