TB Data Quality Assessment – Improving TB Control in Kenya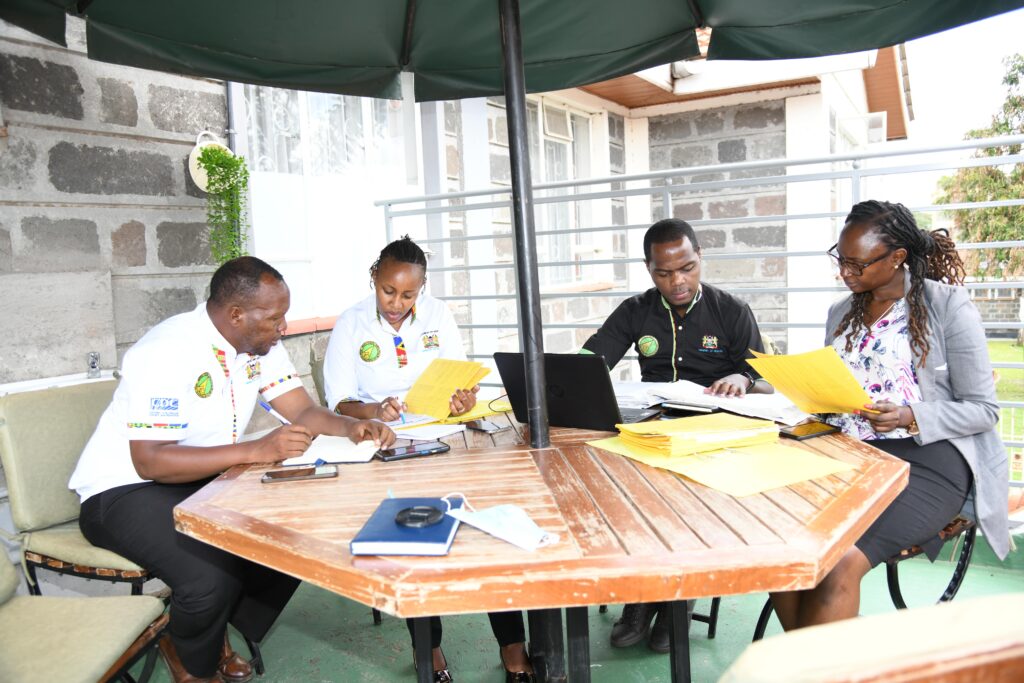 Tuberculosis (TB) continues to pose a significant public health threat in Kenya. To reduce TB incidence and mortality rates, the Ministry of Health, through the National TB Program, has implemented various strategies, including the strengthening of data collection and analysis. The quality of TB data is crucial in client management, and inaccurate or incomplete data can lead to misdiagnosis, inappropriate treatment, or poor health outcomes. Therefore, the Program is undertaking TB data quality assessment in selected facilities across the country to address these issues.
According to Martin Githiomi, Information Communication Technology and Data specialist at the Program, the ongoing data quality assessment is a comprehensive assessment of TB data management systems that includes data collection, analysis, and reporting. The teams are reviewing TB medical records, including the Tibu system, to identify gaps and discrepancies in TB data. He explains that the assessment's purpose is to improve the accuracy and completeness of TB data, ensuring that health workers have the information they need to make informed decisions about TB treatment and control.
The National TB Program has made TB data quality assessment a priority, recognizing that high-quality data is critical to achieving the country's TB control goals. Data quality also helps facility staff to make improvements and take corrective actions where there are issues, such as implementing standardized data collection protocols and improving data entry processes. The Program can also identify trends and patterns in TB incidence, identify high-risk groups, and evaluate the effectiveness of TB control interventions. Without high-quality data, health workers may miss critical information that could impact patient outcomes.
Furthermore, the assessment will help the Program improve TB control interventions, develop evidence-based policies, and mobilize more resources. Therefore, the assessment is not only essential for improving TB data quality but also for strengthening the overall TB control program in Kenya.